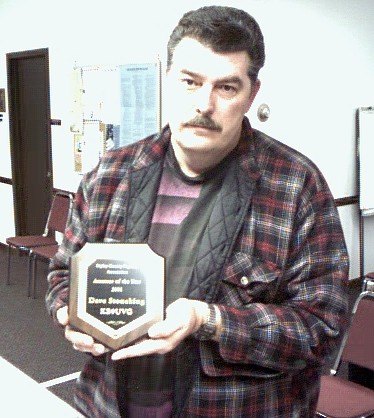 Dave Stoneking KB9UVG accepting the award for RCRA Amateur of the Year 2001.

Deb Vierling, N9TMH Batesville, and RCRA Sec. received a top state award as runnerup for Indiana Amateur of the Year.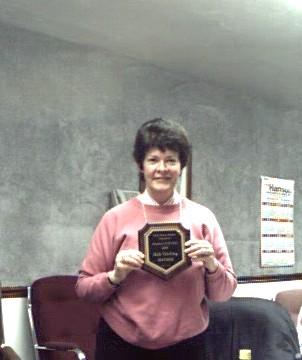 Deb Vierling receives the local radio club Amateur of the Year award for 2000.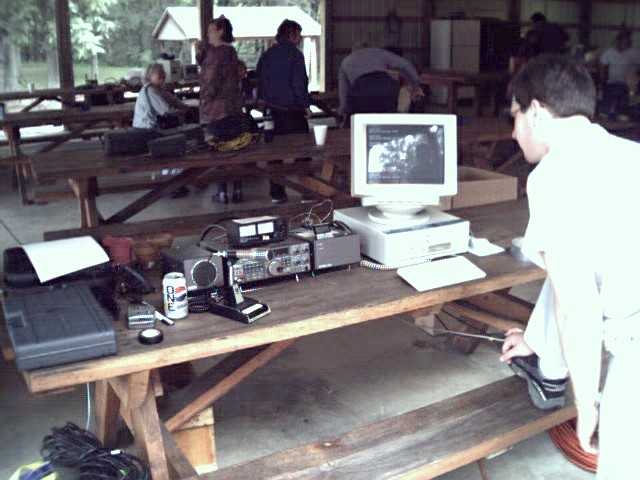 40 Meter Station at Field Day 2001

Dave Rayner N9JUW receieves Award of Merit for 10 years of Net Control duty for the Severe Weather nets on the RCRA repeater.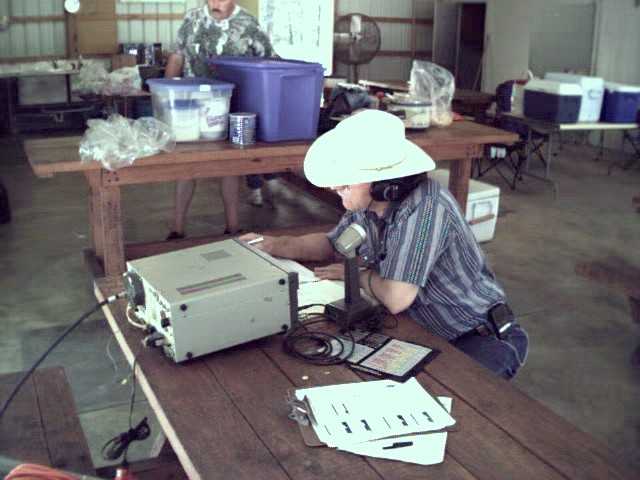 Ollie Craig KA9IRF racking up points at Field Day